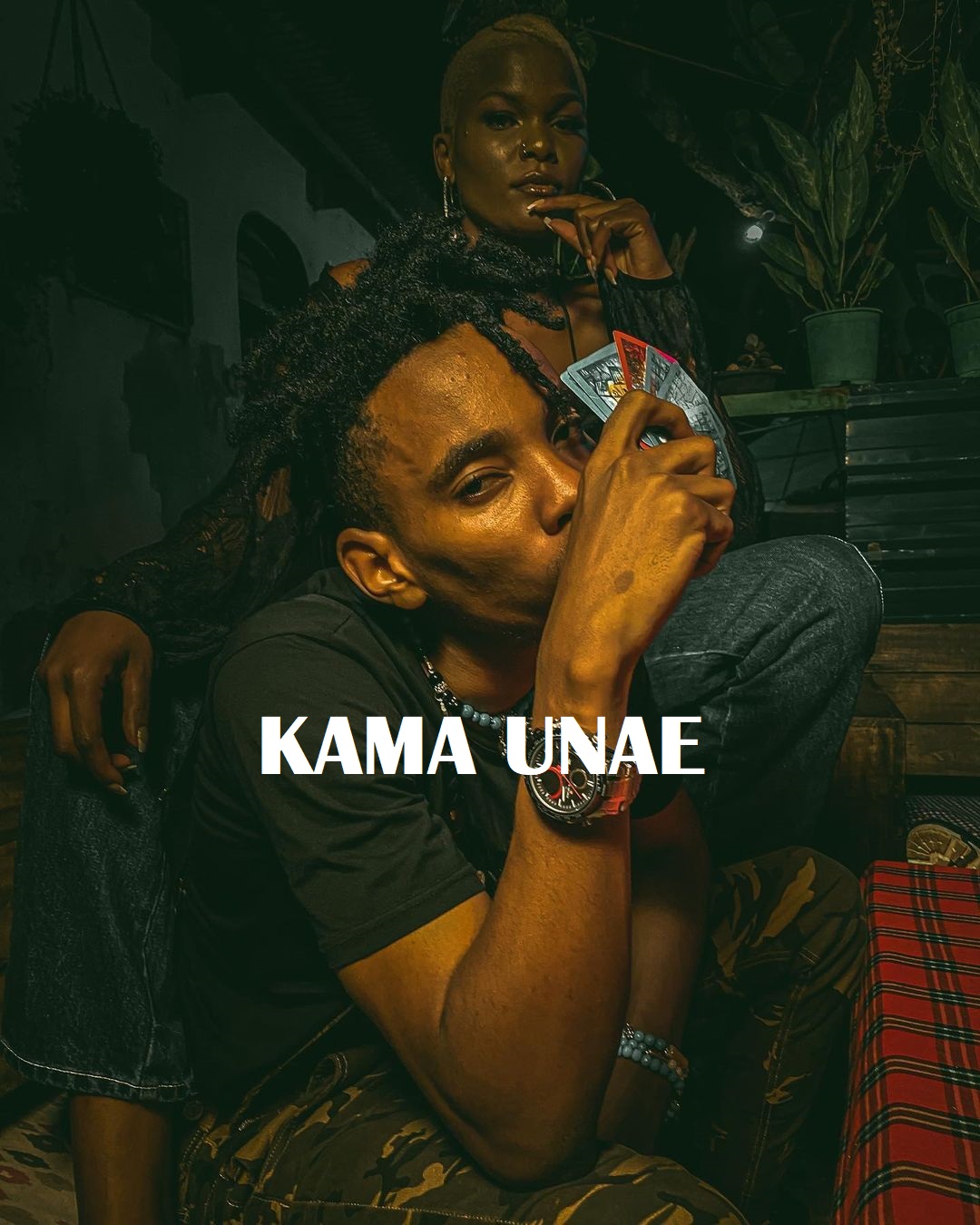 Rapcha ft Kid Golden & Paul Peter Matthysse – Kama Unae Mp3 Download, Nyimbo mpya Rapcha – Kama Unae Mp3 Download, Nyimbo Mpya za Rapcha
Rapcha Kama unaye Lyrics
Kama unae
Kama unae kama unae
Kama unae mmoja mposti
Kama unae kama unae
Kama unae mmoja mposti
Verse 1. (Rapcha)
Babe tuna-match hawagusi
Staki kuvaa tena nuksi
Kucheat sasa nukta
Tunashare perfume hata nikikucheat harufu inanisuta
Post mpaka wakublock, huh! Safi!
Kama hawana bundle wasaidie WiFi
Wana jealous kuona sipepesi kwako
Na we sio mwepesi, me i love nobody but you
You and I tu, sina option

Onesha kama unae mmoja weka caption

Watu hata ukijificha watakuchimba

Kama unae mmoja utamlinda

Bridge – Kid Golden

Honey ukinimiss we ni-text

Ama video call coz I'm here for you

Washakunaku wakiku-test

Nipost kila time waboreke tu

Chorus

Kama unaе
Kama unae kama unae
Kama unae mmoja mposti
Kama unaе kama unae
Kama unae mmoja

Oooh aaah waoneshe
Vile ulivyo bomba wakomeshe
Oooh aaah waoneshe
Vile ulivyo bomba wakomeshe
Love, kwanza hawatuvishi unajua
Na wala hatuli kwao wanajitia kutujua
Mi sina story zao ila za kwetu wanajua
Si wanaweza na wao yanini kutusumbua!?
Sasa, Tutaenda beach mida ya sunset
Waalike marafiki kwenye engagement
Na kila tukio picha zitahusu
Tumwogope nani umri unaruhusu
I'm so proud of you, let them know that
Look how you are beautiful, oh my God!
Nahisi ndio naanza ku-date for the first time

Siko late, and I'm very glad that you're mine

Bridge : Kid Golden

Honey, wadada wengi wananicheck

Nawaambia hapana mi wako tu

Kabisa nimeweka break

Gari imezimika kwako tu

Kama unae
Kama unae kama unae
Kama unae mmoja mposti
Kama unae kama unae
Kama unae mmoja

Oooh aaah waoneshe
Vile ulivyo bomba wakomeshe

Oooh aaah waoneshe
Vile ulivyo bomba wakomeshe